Leadership Team - Team Building Event on Friday, May 11, 2007 (page 1 of 2 - Go to page 2)
Team builds compliance and communication bridge for their survival.

Brainstorming and Meeting Management.

Team problem solves ways to become more efficient and productive by playing ball.

Increasing respect and support while growing closer as a team.
Photos provided by Shirley Lee (www.shirleyfinelee.com)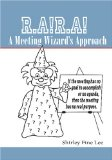 Click cover above to order Paperback Book or below for
RARA A Meeting Wizard's Approach Kindle e-Book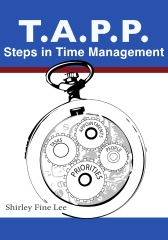 Click cover above to order Paperback Book or below for
TAPP Steps in Time Mgmt Kindle e-book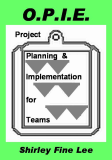 OPIE Project Planning and Implementation for Team - Only available as Kindle e-book on Amazon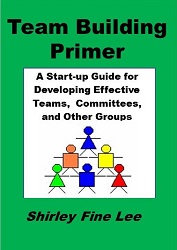 Team Building Primer: A Start-up Guide for Developing Effective Teams, Committees, and Other Groups