Team Building Event on Tuesday, January 12, 2010 (page 1 of 2 - Go to page 2)
Using teamwork and commitment, obstacles are overcome in building a bridge for the teams survival.

Using consensus decision making to understand the need for mutual respect and trust in meetings.

Teams problem solve and use delegation to figure out how to get out of a jam and reach their goal.
Photos provided by Shirley Lee (www.shirleyfinelee.com)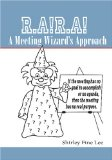 Click cover above to order Paperback Book or below for
RARA A Meeting Wizard's Approach Kindle e-Book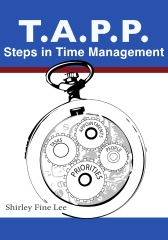 Click cover above to order Paperback Book or below for
TAPP Steps in Time Mgmt Kindle e-book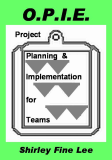 OPIE Project Planning and Implementation for Team - Only available as Kindle e-book on Amazon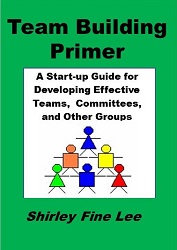 Team Building Primer: A Start-up Guide for Developing Effective Teams, Committees, and Other Groups